Lindsey McClellan
---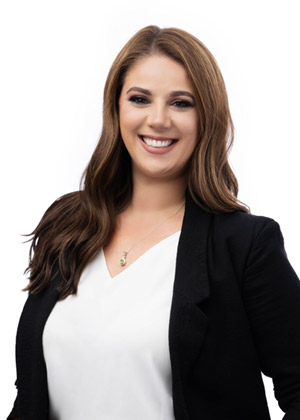 Lindsey McClellan – Your Neighbor, Your Realtor®
As a lifelong resident of Tallahassee and a homeowner, I am deeply rooted in the city and community. Armed with local market knowledge and backed by the Armor Realty of Tallahassee team, I have the ability and resources to maneuver in a complex and competitive market to give my clients the best possible solutions to their unique needs.
Before becoming a Realtor, I worked in Property Management in the conventional residential and student housing industry for over five years through which I gained valuable experience and knowledge in diverse areas of the real estate industry.
As a Realtor, I look forward to helping buyers accomplish their dream of owning a home, assisting sellers in showcasing and selling their properties so they may begin a new chapter in their lives, and establishing a loyal bond that lasts a lifetime through trust, hard-work, and the understanding that real estate is likely the most important financial venture of their lives.
My mission statement to YOU and anyone I work with as my client is simple:
"I promise to show up for my clients, be present, and pay attention to their wants and needs. I will always tell the truth and keep my commitments. I will create value for my clients' home and from the service I will provide. I am in this with my clients 100% from the start of our relationship and beyond the successful closing of their home. I will strive to guide, advise, and educate my clients, effectively empowering them to make wise and well-informed decisions."
Whether you want to find property in Tallahassee or relocate to another part of the country, I am your local and global connection. As a member of the Leading Real Estate Companies of the World®, I have connections in 70 different countries represented by 550 Leading RE member brokerages.
If you are looking to make your dream come true of owning a beach home or a vacation home investment or you're ready to sell your current beach home and start a new adventure, I can also help you. I can assist you with buying or selling your beach home through my large support network and presence on St. George Island.
When I am not busy pursuing my clients' real estate goals, I enjoy spending time with my family and friends, meeting new people, attending sporting events, camping, and of course, going to the beach.
If you are deciding on your next adventure and just want to ask questions, get advice, or brainstorm with someone, please contact me today. I am excited, eager, and ready to help.
I am your friendly neighborhood Realtor®
Dream Big. We're in this journey together!