Joyce Gardner
---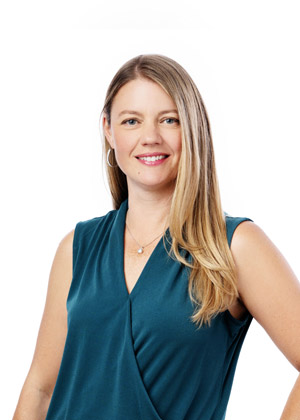 Joyce Gardner has been serving Tallahassee and the surrounding counties, as a business owner, for over 20 years. She is the mother of two amazing teenage boys and has a wide range of skills and interests. You will find her teaching pottery one day per week at the Lafayette Community Arts and Crafts Center, riding her motorcycle to fun places around Tallahassee, or kayaking and camping along one of our many beautiful rivers and springs! She is passionate about guiding people to home-ownership and educating them about all of the benefits for themselves and their families!
In all of her business relationships, in the community, her main product has been top-quality customer service. She brings integrity and authenticity to every interaction with her clients and is looking forward to serving you, for all of your real estate needs!
Testimonials
Wendie and I started our journey to find our very first home right around six months ago. We were as green as you could be and to say we were in way over our heads would be an understatement. We wouldn't have told you that at the time because we truly didn't know any better. We soon figured out how little we knew. After stumbling mercilessly through two separate offers, Realtors, home inspections and withdrawals, a former boss of mine reached out to me for some assistance on his home. He was in the closing stages of selling and he needed someone to look at a couple items for repair and since my work is directly related, I was destined for the job.

At this exact moment fate would finally start to shine a brighter, more positive light on our journey. That brighter light would soon become known to us as Joyce Gardner. Joyce was the Realtor my former boss had selected in order to sell his home that had previously sat idle under a less driven and determined soul who he had originally decided to use. She would be there to meet me and let me into the house that day to fix a few items; I didn't mention right away that I was looking for a home myself. While talking over the work with my former boss he gushed and gloated over Joyce and her work for him referring to her as a "Rock Star." Given that up until this point Wendie and I hadn't had much luck and sort of felt that our two previous Realtors left a little more to be desired, we figured we might as well see if Joyce could help us turn this thing around. To be completely candid, we absolutely did not deserve Joyce. From our very first meeting we knew we had a special person guiding us and immediately noticed the difference in experience; it was monumental.

Joyce was extremely detailed and thorough, explaining everything in meticulous detail; we probably learned more in that first meeting than all of the previous 5 months combined. It was kind of a lot to take in honestly but Joyce stood by patiently and gracefully, day after day, calmly and confidently walking us through various aspects (and in a few instances, multiple times if necessary) never losing her stride or composure. Her character and skill shining intently throughout. She was gracious and kind, making herself available at all hours of the day and night.

We looked at a couple of houses with Joyce, before we found "the one" that really knocked us off our feet, but we knew after our first few conversations that Joyce would be the Realtor that would close on our first home, no matter how long that search might take. There were quite a few surprise twists and turns that we've come to learn are uncommon but at each turn Joyce was there for us, taking us under her wing and navigating the tough terrain with ease.

We truly felt that Joyce was intent on discerning OUR vision and preferences and gave us an assured sense of confidence that she was acting purely on behalf of OUR personal interests and desires and never once felt steered away from anything in the interest of convenience for herself. Joyce has a passion and true talent for deciphering the desires of the client and taking those wishes and goals into battle on their behalf in a selfless way that is often missing in business interactions at large. We have, through this process, come to consider Joyce a warm beacon of light, illuminating all of the confusing intricacies in home sales and she was, without a doubt our "Rock Star" as well.

From the bottom of our collective hearts, we appreciate all that you do, Joyce, and please know that you have left such a positively indelible impression on us and delivered such a wonderful experience that we will cherish forever as we are now able to settle in to our very own beautiful home that we most certainly would never have without all of your hard work and due diligence both alongside us and behind the scenes. In short: If you need a Realtor, look no further.

Sincerely,

Eddy, Wendie, Troy (& Bella) N.

Thanks for making this deal happen. Great communication and execution, couldn't be happier.
~ Joe M.
I just purchased a home and Joyce Gardner was my real estate agent. I cannot recommend her enough. Between her knowledge, expertise, and ethics, she made homebuying as easy as it could be (and I worked with some difficult sellers). I have seen firsthand just how shady some agents can be and I can promise you that Joyce will always represent your best interests and will always be honest. Because she has done extensive repairs and updates to her own home she has a wealth of knowledge she can share as you consider what may need to be done at the house you are purchasing. Definitely choose Joyce!
~ Bethany M.
---

Sorry we are experiencing system issues. Please try again.