Bonnie Fowler
REALTOR, Certified Residential Specialist
(850) 570-4653
---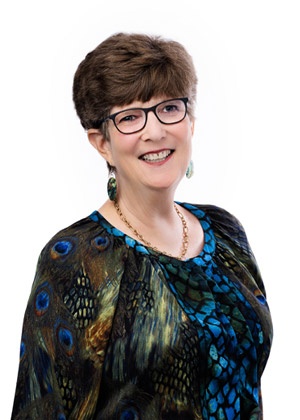 Bonnie Fowler, a Certified Residential Specialist (CRS), specializes in residential properties, lots, and land in Leon, Gadsden, Wakulla and Jefferson counties.
A native Floridian, Bonnie was born and raised in Miami and moved to Tallahassee in 1979 to attend Florida State University. Bonnie has been an active member of the Tallahassee Board of REALTORS since 1998, while belonging to both the Florida Association of REALTORS and the National Association of REALTORS. In her spare time, Bonnie is participates in Tallahassee Sunrise Rotary, Habitat for Humanity, American Cancer Society's Relay for Life, Alzheimer's Project, and other community fundraising efforts. Bonnie Fowler holds a bachelor's degree in Social Work (BSW) from Florida State University (FSU), has completed several graduate courses in Public Administration at FSU, and is committed to "lifelong learning."
Bonnie Fowler came to Tallahassee in 1979 with the intention of staying "a couple of years" until she was old enough to break into the airline industry (her father was an airline captain (DC-10) with National Airlines for over 30 years). Bonnie, however, fell in love with Tallahassee and surrounding areas and her two-year "stay" has lasted nearly 37 years! Consistently ranked in the top 5% of REALTORS in the Tallahassee Board of REALTORS and as Armor Realty's Top Producer. Bonnie's most proud (and surprising!) moment was being awarded the Tallahassee Board of REALTORS "2007 Presidential Spirit Award" for being the "Most Enthusiastic REALTOR." Bonnie is a dedicated and hard-working professional who is customer-service oriented, highly organized, very patient, fun-loving, and committed to being your REALTOR for life!
---

Sorry we are experiencing system issues. Please try again.