Ashlyn Estes
---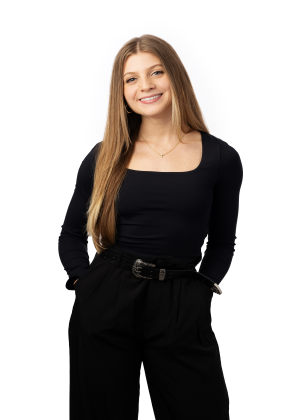 I'm so glad you're here! My name is Ashlyn Estes.
I'm a Tallahassee local, having grown up in Tallahassee, Florida my entire life. From graduating Gilchrist Elementary School to graduating from Florida State University, Tallahassee has been my home since day one. Tallahassee means diversity to me. We have backroads and beautiful land stretching out for acres and acres. We are also a bustling city with hundreds of local shops, restaurants, cafes, and so much more. Not to mention – we are home of the Florida State Seminoles! College students, young professionals, and seniors call Tallahassee home. I think that speaks for itself.
As for myself, I am a purpose-driven young professional. My purpose is to serve others and I have found the purest joy in helping people reach their goals and dreams. It is truly my passion to walk alongside and guide others in their journeys to ultimately achieve what they set out for. Aside from real estate, I love traveling and experiencing new cultures, baking goodies, curling up and reading a good book, hiking/walking, my cats, spending time with my family, and working out. I am a certified NASM personal trainer, so, if you have fitness needs and goals, I'll get you there too!
I know how stressful and complex real estate transactions can be. I want my people to know that no question is a stupid question and that I am always just a call, text, or email away. Whether you are brand new to this process or you've done it quite a few times, I am here every step of the way. My job is to take that stress away and make this process a smooth and seamless one. My strategic negotiation skills, creative marketing, and extensive market research are just some of the services I have to offer.