Allyson Foster
REALTOR, SRES, PSA
(850) 879-0927
---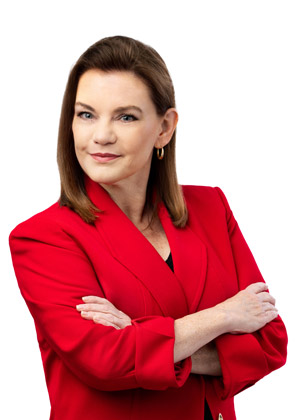 Allyson Foster's ties to the Tallahassee area span decades. Her parents, grandparents, great grandparents and extended family all attended Florida State University, and many have made Tallahassee their home. Allyson began attending FSU home football games in the 1970's. In the 80's she served as a Legislative Page for the Florida State Senate during 2 sessions. In 1989, Allyson moved to Tallahassee and earned her Bachelor of Science degree in Marketing from her beloved Florida State University.
Upon graduation, Allyson spent over 20 years in the banking and mortgage industries with JP Morgan Chase, USAA and SunTrust Bank. Among her accomplishments during that time, she managed a multi-billion dollar organization and earned the highly coveted Six Sigma Black Belt certification which recognizes excellence in process engineering and project management. Because of that experience, Allyson has become an expert at effectively navigating through complex transactions and high stakes negotiations.
Allyson's experience with high-net-worth individuals, top notch professionalism and personal touch, results in her being the trusted expert and best possible advocate for her clients. Allyson knows the market, foresees pitfalls, manages the details and prevails in negotiations. Allyson accomplishes this with integrity and a professional, yet joyful style.
Allyson enjoys spending time with her family which includes her Shih Tzu/Bichon mix fur baby. She's played the piano since childhood and when not too hot, enjoys tennis and hiking – especially in the Highlands, NC area with family.
AllysonFoster@ArmorRealty.com Call or Text 850.879.0927
Reviews:
There aren't enough superlatives to describe Allyson Foster as a real estate agent and an individual with the highest standards of professional and personal conduct. She is deeply knowledgeable, extremely prepared, and totally committed to achieving her client's vision of a successful real estate transaction. She takes the time and has the interest to really listen to her client's needs… we are all truly individuals to her. I never worried that I lacked all the facts I needed to make important decisions. Allyson anticipated those and always had the information I needed, beforehand. Every bit of advice she gave me proved to be spot-on. Allyson is remarkable, so if you want a remarkable home selling or buying experience, choose her as your agent. You'll get the added benefit of knowing a genuinely warm, sincere and kind person." -K. Butler

Allyson Foster is by far one of the best realtors that I have ever met. Within 2 hours of walking in her office she located 6 new homes for me and promptly arranged times to view them all. She was extremely honest and knowledgeable and really helped me to find the home best suited for me. In the time that we spent together we quickly became great friends and she even helped me with choosing furniture for my new home. Even after the purchase we have remained good friends and I feel blessed to have found her. I couldn't have asked for a better person. So if you're considering purchasing any real estate look for Allyson Foster! – Sue B.

Allyson Foster did a wonderful job start to finish. She gave me honest feedback about preparing my home for sale, pricing, and thoroughly reviewed the contract with me. She actively marketed my home and her diligence made for a quick sale above our asking price. Throughout the sale process she kept me up to date and communicated with me regularly about what to expect and how to handle each step. I highly recommend Allyson!– Kelly H.
Sorry we are experiencing system issues. Please try again.